Body Wraps
Designed to detoxify and remineralize with powerful herbs, salts, oils and earths. Imagine drifting into serenity as your body inhales the perfumes of these calming, detoxifying, natural blends.
A soothing cocoon of detoxifying blends to purify the body and nourish the soul.
Healing Herbal Tea Wrap 

50 min – $98
Body Polishes
Body Scrubs & Polishes~ Exfoliation rids the skin's surface of dirt and oil residue as it rubs off the outer layers of dead skin cells. This enhances the skins normal function in the secretion of wastes, thermal regulation and absorption. Body Scrubs leave the skin petal-soft and at optimal function. The perfect prelude to Body Wraps and Massage. 

50 min – $98
Cleanse, stimulate and enrich the largest organ of your body: the integument (skin) to optimize function and improve appearance and texture.
Purchase a Gift Certificate for 6 of the same spa services & receive a 7th service for free!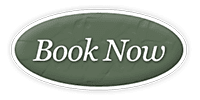 Note: Call to make your reservations as early as possible in advance.
24 Hour notice needed for any cancellations – A minimum charge of $25 for services for cancellation of less than 24 hours before your appointment.
(Gratuities not included)